Barnes Foundation


First Friday promotional material
2016 – 2017

During my time as an intern, and subsequently as a freelancer, for the Barnes Foundation I had the opportunity to work on a wide variety of interesting projects. I dealt with some internal designs for the Foundation itself, such as redesigning the ID badges for all of the staff. I also had the opportunity to work on some big customer facing projects, such as creating

The above image is from a redesign I did for the Barnes' monthly First Friday events. The typographic arrangement of the word "Friday" was utilized in printed flyers, social media postings, and email mailings.



Spring and summer 2017 Course Catalog
2016 – 2017

The Barnes Foundation offer courses in material culture, the Barnes Method and horticulture every year. I was tasked with designing the course catalog for the spring and summer of 2017. The catalog was mailed to memebrs and available to visitors of the Foundation.





Exhibition Invitation Sketches
2016 – 2017

Above are four sketches I designed for an invitation that went out to high level donors of The Barnes Foundation. The exhibition being put on was titled Person of the Crowd: Contemporary Art of Flanerie. The show explored contemporary artists whos work deals with political issues.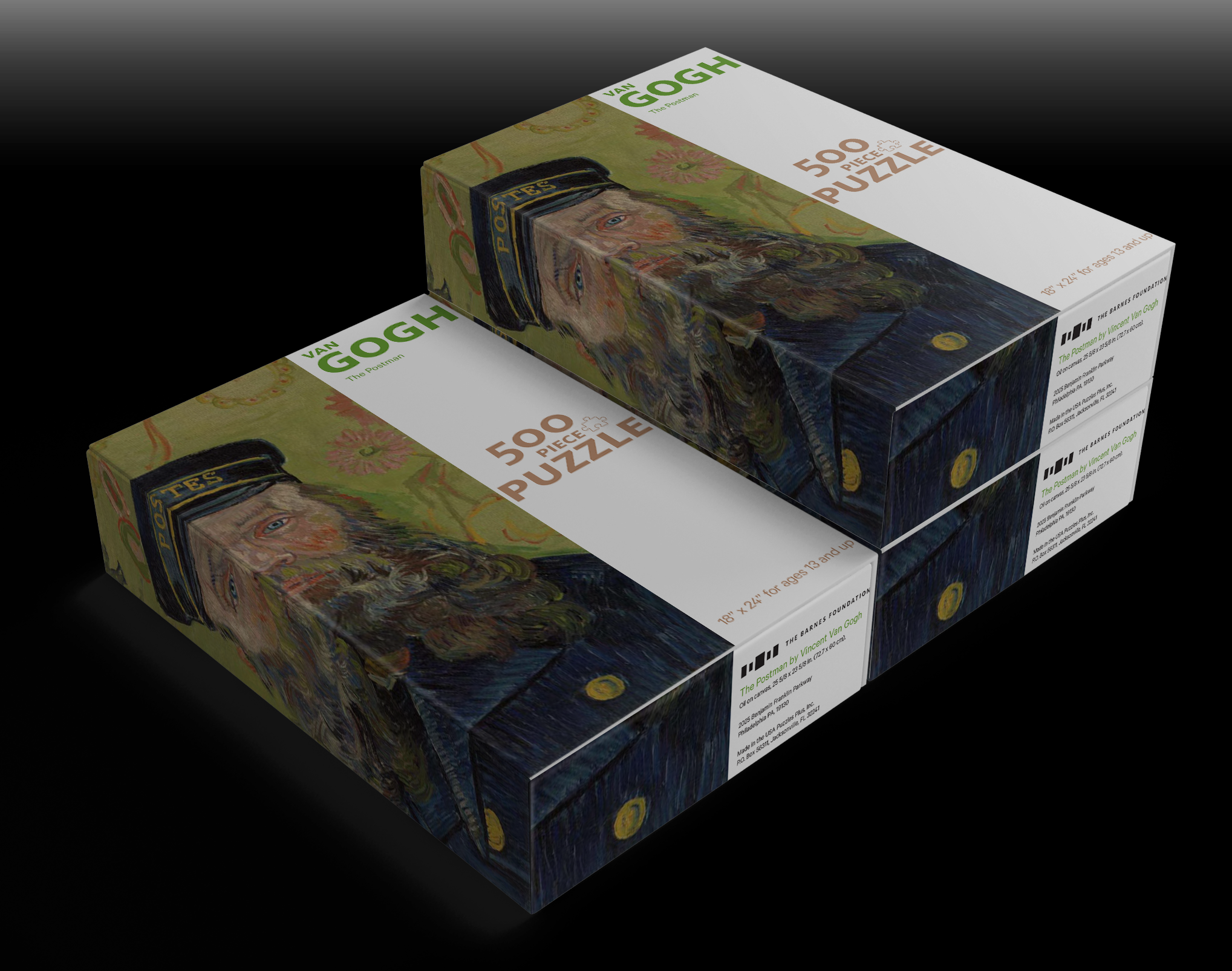 Puzzle box design
2016 – 2017

During my time as an intern I had the opportunity to create packaging for the puzzles sold at the store. I wanted to create something dynamic that would be eye catching in the store and bring a fresh appearance to the puzzle boxes. The image of the puzzle wraps around the side, creating opportunites for intersting displays both in the store and in a customers home.






Member and Circles Programs, winter 2017
2017

Above is a trifold brochure designed. The brochure was mailed to update high level donors to the Barnes Foundation on upcoming exhibitions, and programs available exclusively to them.